If you have been browsing Pinterest or even canvassing local craft fairs you probably have seen a wood pallet Christmas tree before.
These types of decorations have become pretty popular in the past few years as they look great indoors as well as can be used to decorate outdoors.
There are a few different styles of these types of trees as some of them feature the boards spaced out while others have more of a stacked appearance.
If you don't have time this year to make your own or you simply aren't handy enough or don't have the right tools, there are crafters that make these Christmas trees from wood pallets that you can buy. There are even some that will customize the tree exactly as you want so that it fits in perfect with your decor.
For those who are looking for the DIY pallet Christmas tree instructions, I have included those below as well.
Wood Pallet Christmas Tree Ideas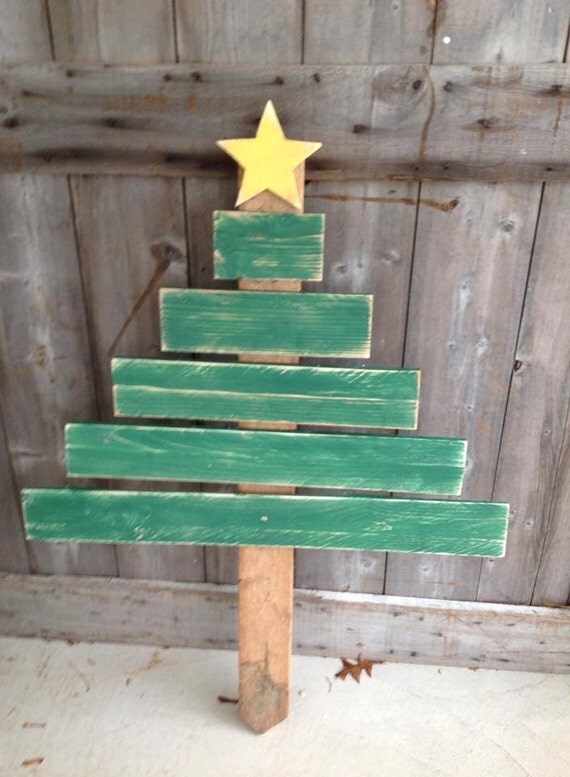 More Info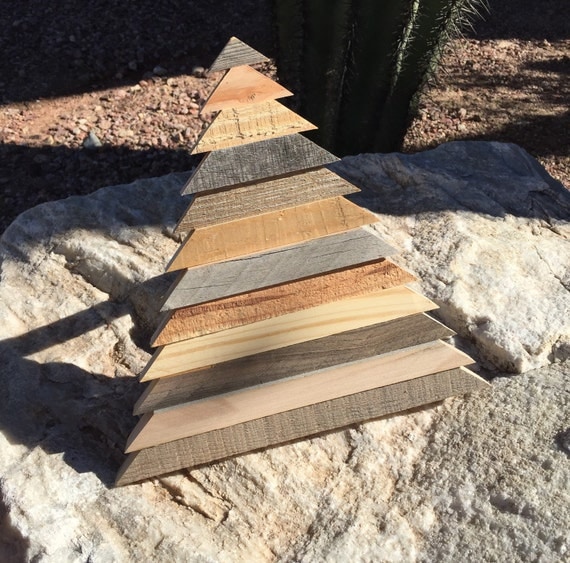 More Info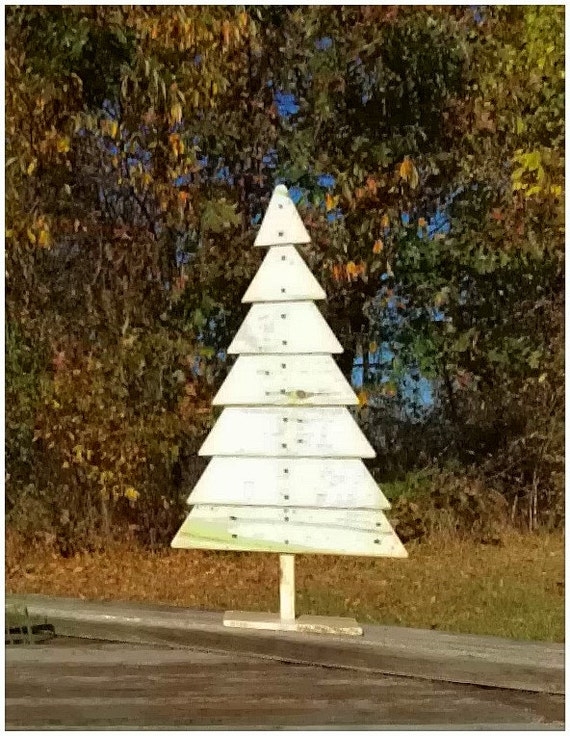 More Info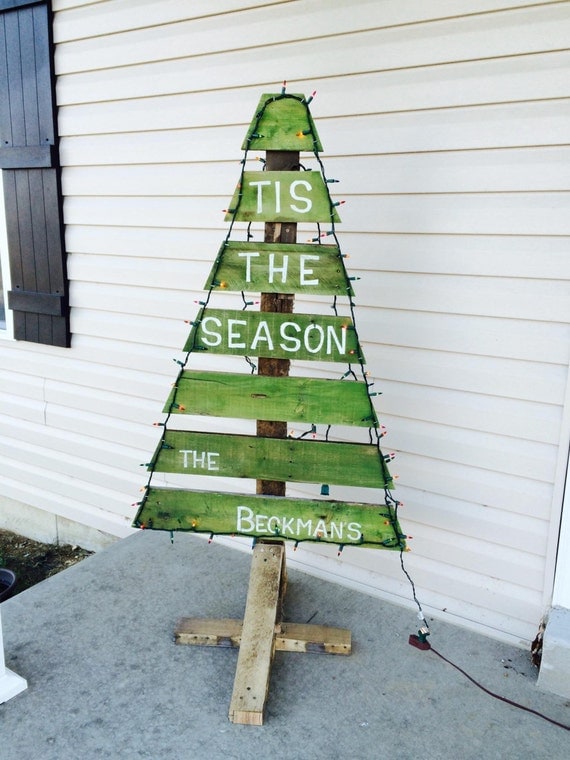 More Info
With the unpainted trees above you can always leave them as they are for more of a rustic or natural look or you can always paint them your own color scheme to match all the rest of your decor.
The last tree you can even add lights or a personalized message on the tree to make it really unique. There is a slight extra charge for this but it does really make your tree look unique. This pallet tree can be used outdoors and would make a really cute addition to your front porch or right in the front of your driveway area to welcome guest to your home.
Another option would be this great simple, wood Christmas tree that you can choose a variety of ways to have it completed.
You can choose from buying the natural wood tree as exactly as shown above or you can choose from it being painted red, white, green, or brown.
You can also choose to have a sealant only applied so you can use it outdoors or just a wood stain to keep it looking natural.
This tree could be a nice starting point for you to make your own customized Christmas tree so you don't have to worry about finding the pallet wood and cutting it and putting it all together. \
Instead you are already provided with the blank canvas that you can then go ahead and decorate as you want.
There are lots of great pallet Christmas trees that can be bought on Etsy.com. You'll find a great variety to choose from in different styles, sizes, as well as price points.
How To: DIY Pallet Christmas Tree
You can make your own pallet Christmas tree if you have some spare time before Christmas to get it done. I know that there are lots of people who prefer to DIY their Christmas decorations so they can truly customize and personalize them to their liking.
Making your own wooden pallet tree is quite simple but you will need some supplies to get the job done.
The most important part is to get the pallet for the wood and make sure that it can be used without having to worry about the wood completely splintering or rotting right away. If you are wondering where you can find pallets to make your Christmas check out this source for free ways to score reclaimed wood and pallets.
Another thing to keep in mind is that you will need a saw to make a good cut on the wood to shape your tree. The easiest way is to use a circular saw or a mitre saw, but you can use a hand saw, as it just may take you longer.
For detailed instructions, check out this DIY video on how to make a pallet Christmas tree.

Making your own pallet tree will take you some time especially if you are inexperienced with a saw, but you can make the project fun for you by making it a unique tree that fits yours decorating style perfectly.
Whether you decide to buy your pallet Christmas tree on sale or you dive right in and make your own tree, this Christmas decoration is sure to be one that really makes a great impression and adds something special to your home this holiday.