There are a lot of advantages in using Christmas wall decals to decorate your home this holiday season. The most popular one is the fact that you don't have to worry about putting a hole in your wall for a nail to hang anything but instead the decals simply stick the wall and come off without causing any damage.
Nowadays, you can find just about anything you want in a wall decal and Christmas decals are no different. There are such a wide variety of different holiday themed decals from Santa and his sleigh to snowflakes that can cover your entire wall.
I've rounded some of the very best Christmas wall decals for your home to choose from. Check out all the different styles and options below to see which ones catch your eye.
Merry Christmas & Other Holiday Sayings Wall Decals
If you are looking for a Merry Christmas decal or any type of holiday saying or phrase to decorate your wall, check out these awesome options below.
Merry Christmas Wall DecalBUY NOW
Joy to the World Peel & Stick Wall DecalBUY NOW
Merry Christmas with Ornaments DecalsBUY NOW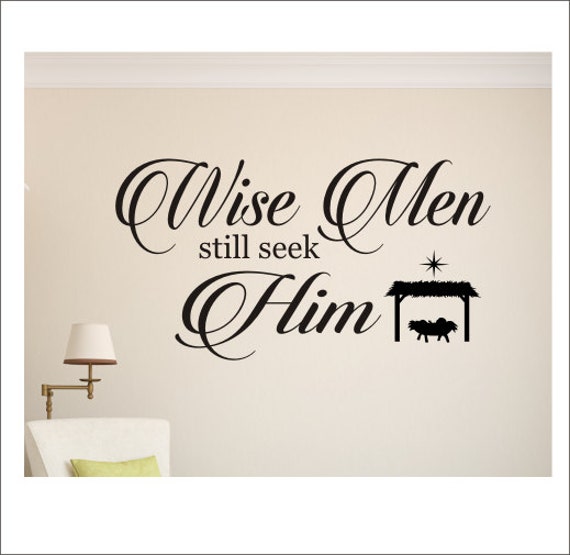 Wise Men Still Seek Him Christmas DecalBUY NOW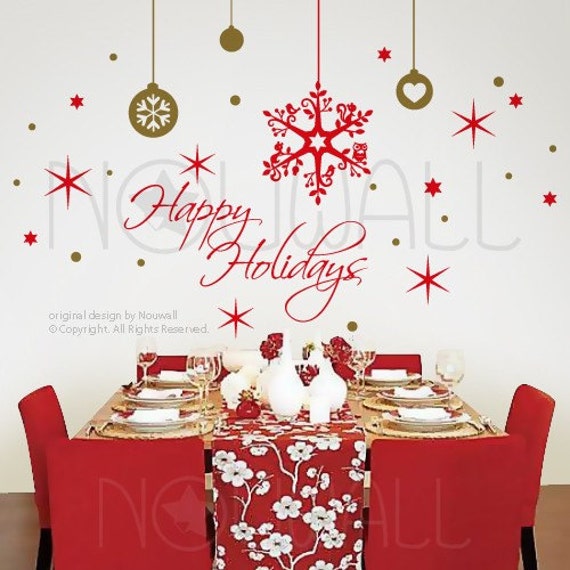 Happy Holidays with Snowflakes DecalsBUY NOW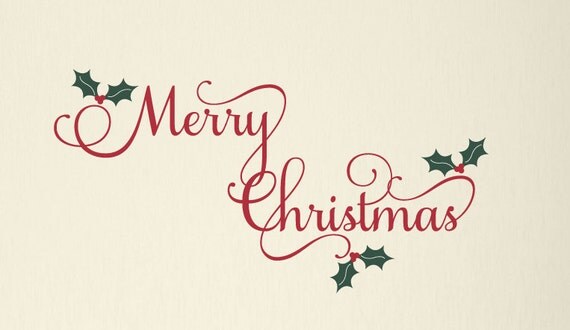 Merry Christmas with Holly DecalBUY NOW
Some of the decals are simple with a simple message while some of the other ones feature some extra added accents to really make it pop.
Some of the decals above are also available in multiple colors in case you want something a bit different than you see.
Christmas Tree Wall Decals
If you are short on space in your home and you can't fit a Christmas tree, you can always pick a Christmas tree wall decal and have your very own tree that takes up zero space.
There are also some other other tree decals that have Christmas words in the shape of a tree that makes for a really unique design. Here are some different Christmas tree wall decals in all sorts of different styles.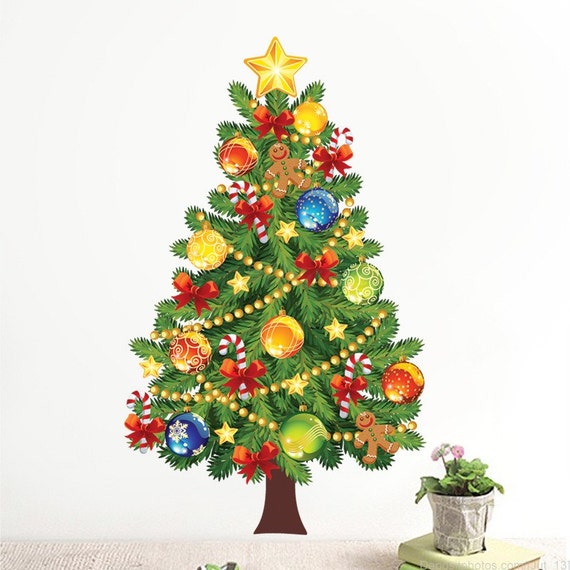 Reusable Christmas Tree Wall StickersBUY NOW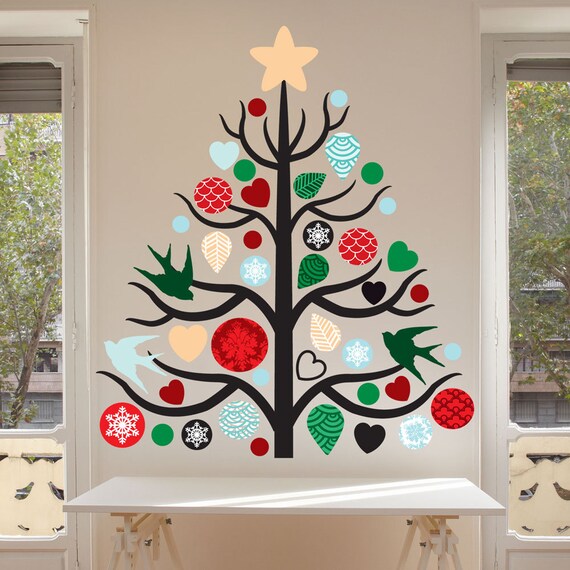 Whimsical Christmas Tree Decal KitBUY NOW
Luke Scripture Christmas Tree DecalBUY NOW
Santa and Owls Tree DecalBUY NOW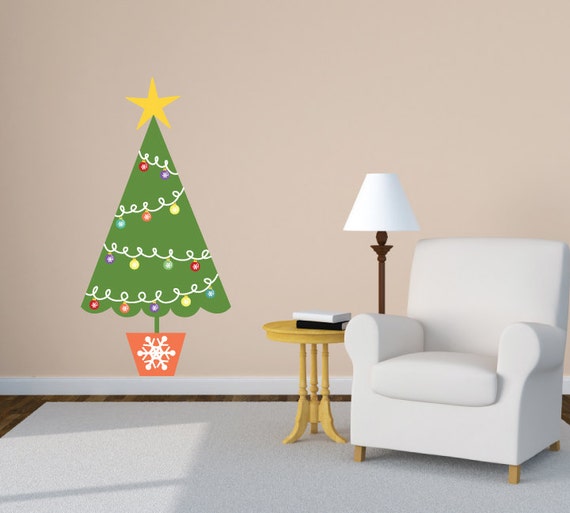 Christmas Tree DecalBUY NOW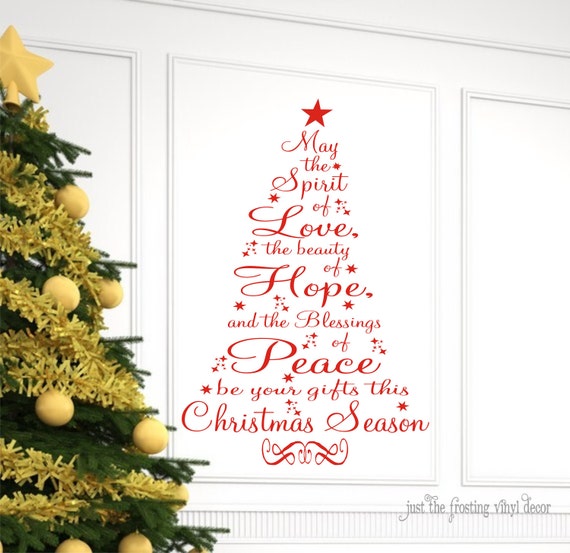 Christmas Blessing Wall DecalBUY NOW
As you can see there are the decals that look just like a real Christmas tree and then you have the fun and whimsical ones that add such a unique touch to your holiday decorating.
Santa and Other Christmas Themed Decals
If you are looking for a wall decal featuring Santa, you are in luck because there are plenty to choose from. These decals are great for families with younger kids or just if you are young at heart.
I have also included some other decals with other Christmas characters and themes.
Santa Claus & Flying Reindeer and Sleigh DecalBUY NOW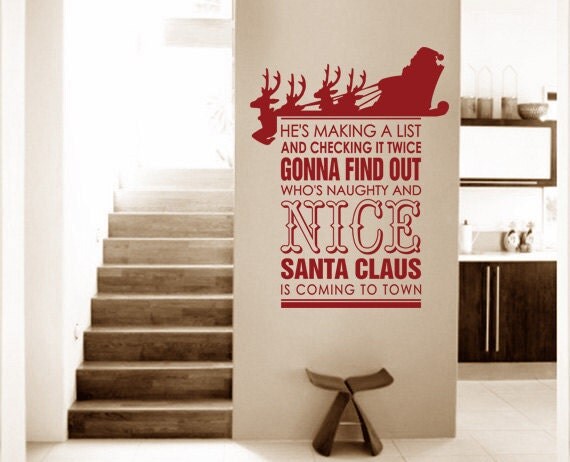 Santa List Wall DecalBUY NOW
Ornamental Reindeer Peel & Stick Giant Wall DecalsBUY NOW
Candy Cane Peel and Stick Giant Wall DecalsBUY NOW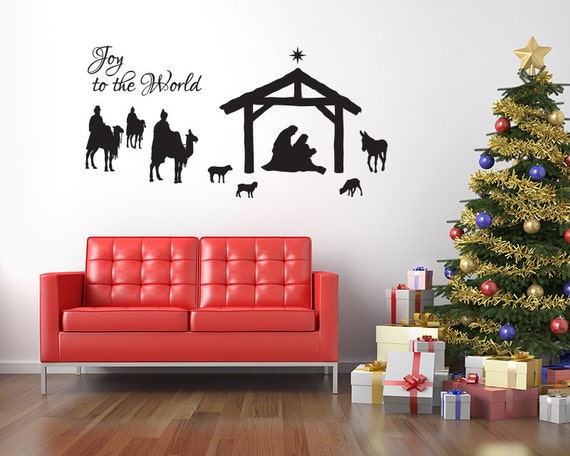 Nativity Scene Wall DecalBUY NOW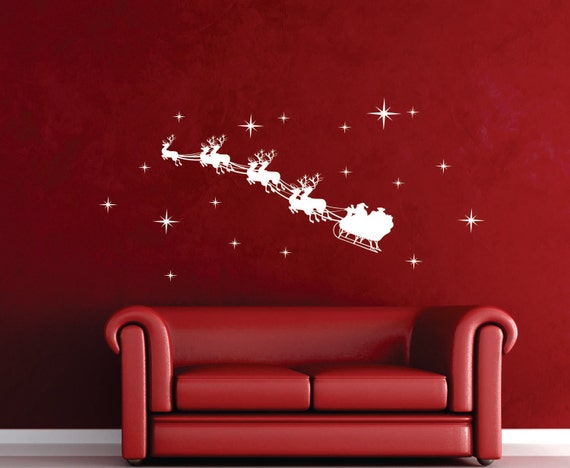 Santa's Sleigh Wall Decal (other colors available)BUY NOW
Snowflake Wall Decals
If you like to decorate with a snowflake theme or you just want some fun snowflakes on your wall this holiday, there are also some different options for you.
The nice thing about these snowflake decals is that you can even leave them up past Christmas time and through all of winter.
Glitter Snowflakes Peel & Stick Wall DecalsBUY NOW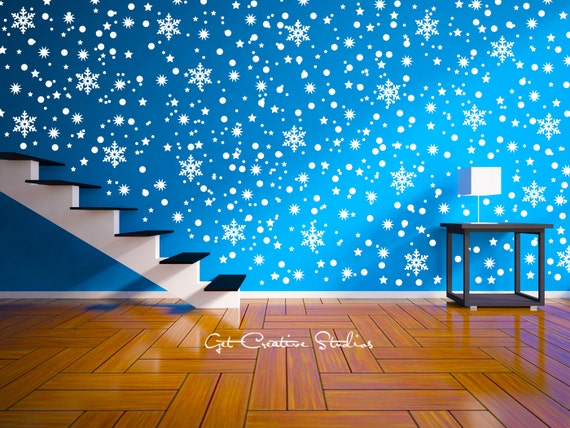 Snowflakes & Stars 700 Decals SetBUY NOW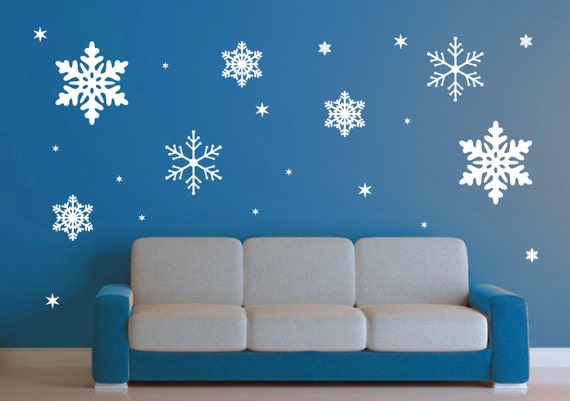 Large Snowflake Wall Decal SetBUY NOW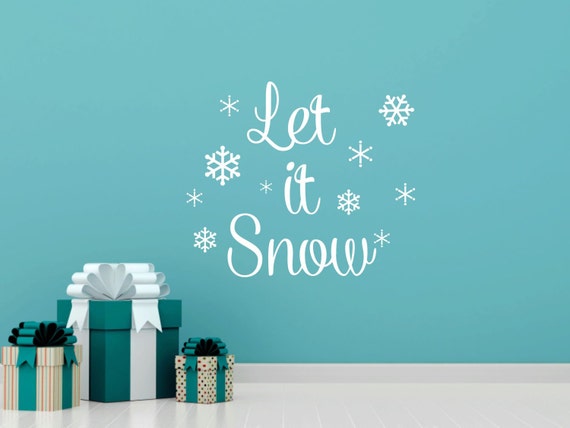 Let It Snow DecalsBUY NOW
All of the above decals except for the glitter snowflakes can be ordered in other colors as well. You can choose from the white or off white snowflakes but can also have different colored ones if you have light colored walls and still want to decorate them with beautiful falling snow.
Where To Hang the Wall Decals for Christmas
There are so many different ways that you can use these Christmas decals to decorate your home. The possibilities are really endless.
Most of these decals just need a smooth, clean surface in order to stick. This means you can use them on the walls, windows, and even on other decorations. Some of them can even be used to decorate your front door.
Just some places that these decals would look really nice in your home include:
Above a fireplace mantle
On a large mirror on the wall
Wall behind dining room table
Above a couch in family/living room
Down a hallway
On the wall up the stairs
On front door of your home
On a window in any room of your home
Any empty wall in your home
The key is finding the perfect Christmas wall decal that not only fits the space perfectly but fits your decorating style as well.