Try something a bit different this year instead of your normal Christmas wreath, and decorate your home with a Rudolph Christmas wreath.
Maybe Rudolph the Red Nosed Reindeer is your favorite holiday character or you want some more on the whimsical side for the kids or grand-kids this holiday.
There is a very simple way that you can make your own adorable Rudolph wreath as well as some unique, handmade wreaths featuring your favorite red nosed reindeer that you can buy.
How To Make a Rudolph The Red Nosed Reindeer Christmas Wreath
You can quickly make a very simple and inexpensive wreath that represents Rudolph even if you aren't all that crafty.
Supplies You'll Need –
Artificial plain greenery wreath
2 thin branches that can resemble reindeer antlers
Large red pouf ball
Green floral wire
Super glue or hot glue gun
As mentioned it's very easy to make this wreath as you are simply attaching the branches at the top of the wreath with the floral wire and then glueing the red ball at the bottom for a red nose.
You can then hang your wreath anywhere in your home including on your front door, above your fireplace, or in the entryway of your home.
Check out the step-by-step directions on how to make a Rudolph Christmas wreath below.

Some More Rudolph Christmas Wreaths
If you don't want to make your own wreath or you simple want something a bit different than the wreath above, there are plenty of other great options for wreaths.
The Rudolph burlap Christmas wreaths are really popular and the one you can even personalize with a monogrammed letter, which would look awesome on your front door.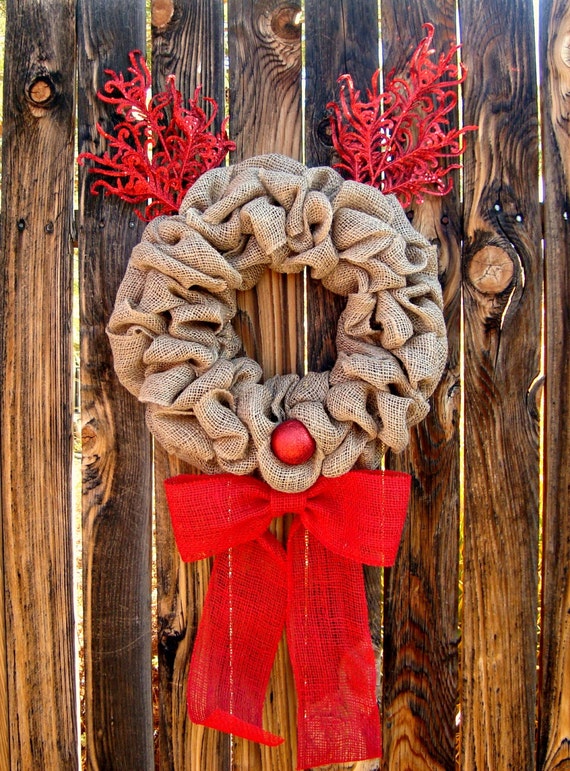 Rudolph Burlap Christmas WreathCheck Price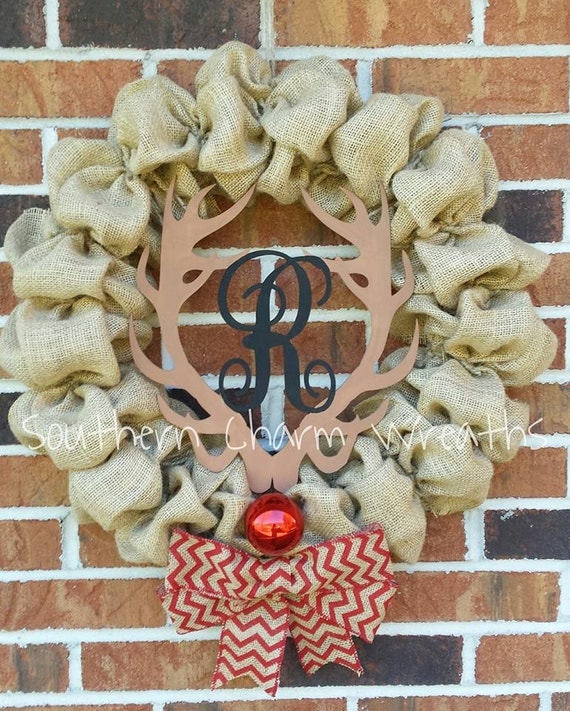 Monogrammed Burlap Rudolph WreathCheck Price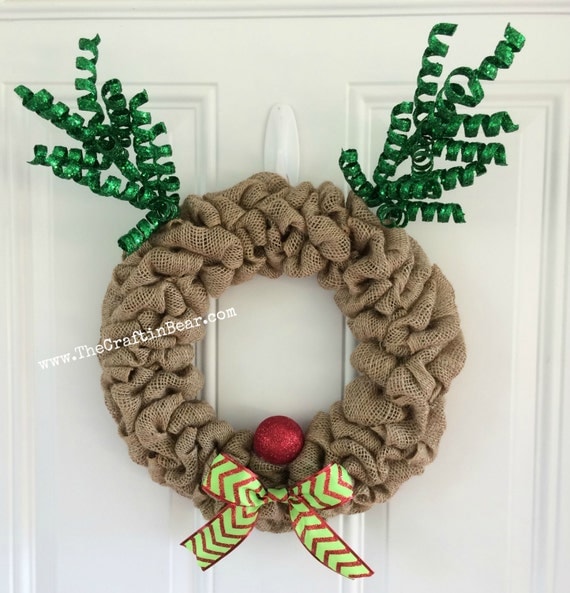 Fun Burlap Red Nosed Reindeer WreathCheck Price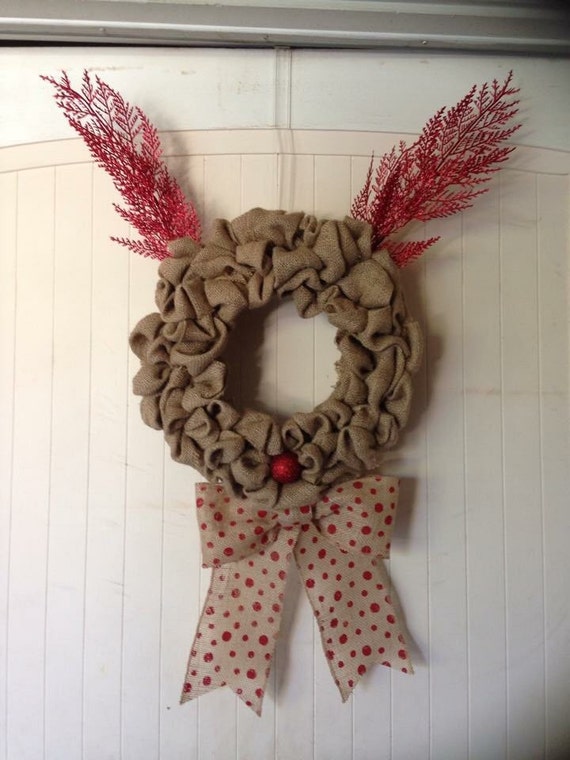 Rudolph the Red Nosed Reindeer WreathCheck Price
&
There are also other wreaths that have a red nosed reindeer theme as well. Some of these wreaths feature a small plush Rudolph or even a handmade wooden Rudolph figure.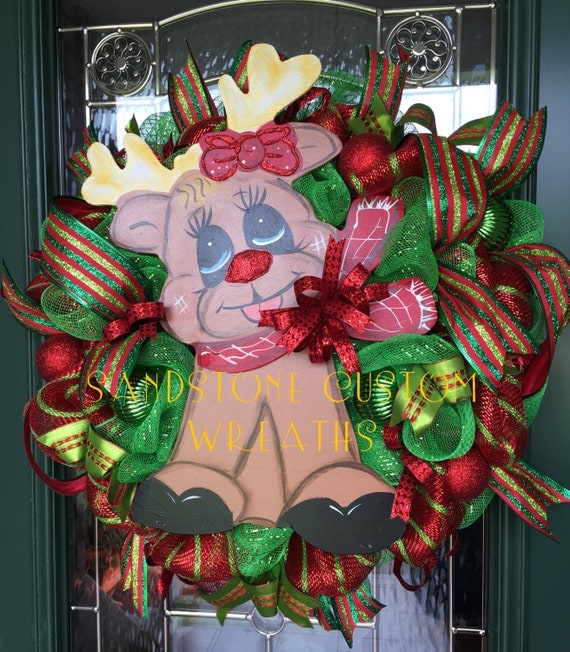 Colorful Deco Mesh Reindeer WreathCheck Price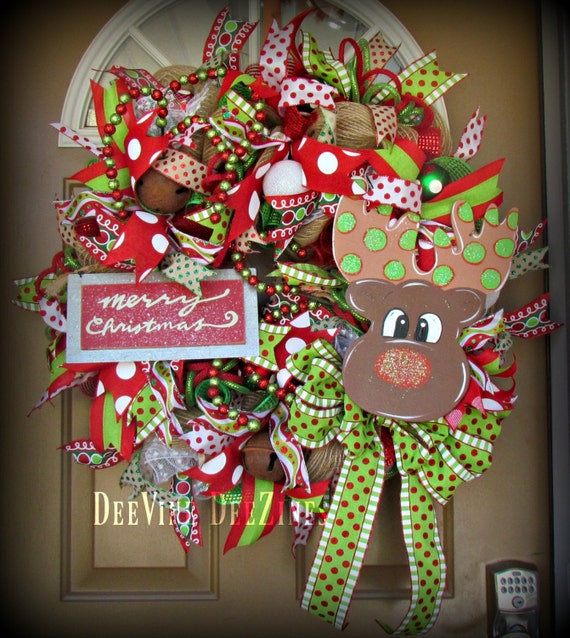 Whimsical Rudolph Mesh Christmas WreathCheck Price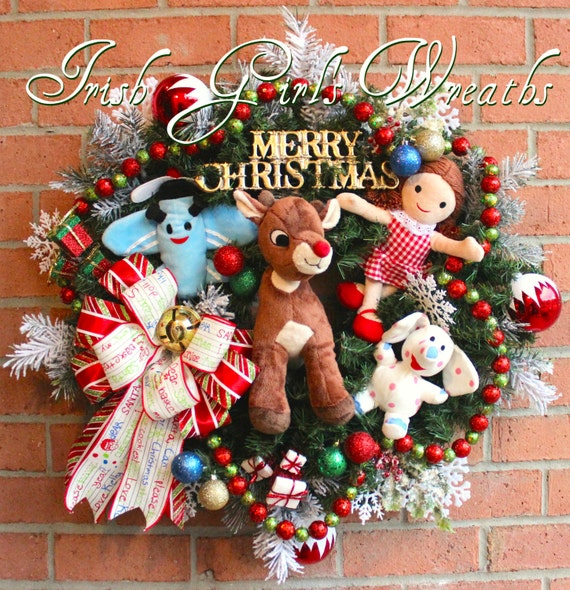 Rudolph and Misfit Toys Christmas WreathCheck Price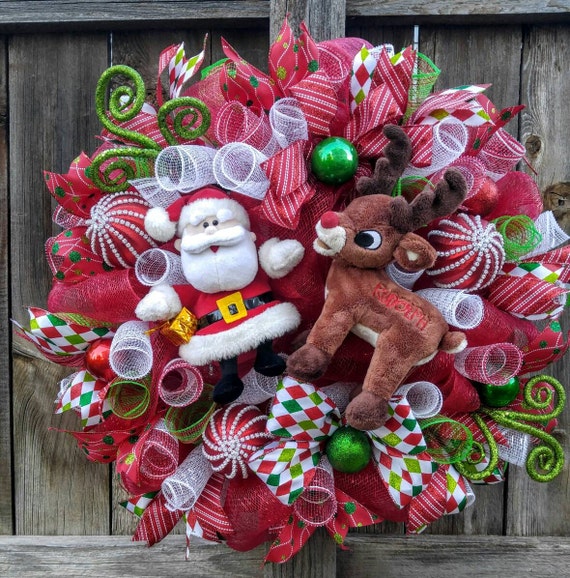 Rudolph and Santa Christmas WreathCheck Price
&
Rudolph the Red Nosed Reindeer is such a fun Christmas character and has been enjoyed for many, many years.
Although he is such a popular holiday character, a Rudolph Christmas wreath is definitely not something you see everyday. You can have a unique and special holiday decoration that makes both kids and adults smile this season.