If your favorite hobby is poker or if you know someone who simply loves the game of poker then these poker themed Christmas ornaments are a must-see for you.
These ornaments look great hanging on a fun Christmas tree and make wonderful gifts for any friends or family members.
Be sure to check out all the poker and card game themed ornaments as you just be surprised at how many cool options there are.
The Best Poker Themed Christmas Ornaments
Playing Card Christmas Tree Ornaments
Old World Christmas Royal Flush OrnamentCheck Price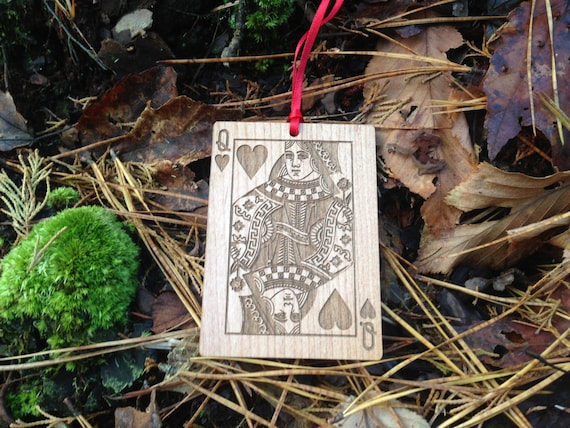 Personalized Playing Card OrnamentCheck Price
&
These playing card ornaments would be perfect for anyone who enjoys the game of poker or any type of card game.
The first ornament is an Old World glass Christmas ornament featuring a royal flush hand with the one side being decorated with Christmas themed cards.
The other ornament is pretty special in that you can get the ornament personalized with a small message or quote on the back. This makes is an extra special Christmas gift for a loved one or buy one for your own tree with your favorite quote or even just the year to remember a certain poker game you had this year.
Poker Chip Ornaments
Poker Chips Glass Blown OrnamentCheck Price
Glitter Poker Chip OrnamentCheck Price
&
What says more about poker than some poker chips?
The first ornament has more of a classic feel with the Old World style glass blown poker chips stacked up.
On the other hand the second ornament is more of a glitz and attention-grabbing ornament with the glitter on the front that will really make it stand out on the tree.
More Poker Christmas Ornaments
Still haven't found a poker Christmas tree ornament that really grabs your attention?
Here are some more great choices for all things poker and Christmas.
Kurt Adler Resin "Poker King" OrnamentCheck Price
Glittery Poker King and Crown OrnamentCheck Price
Ace of Spades Personalized Glass OrnamentCheck Price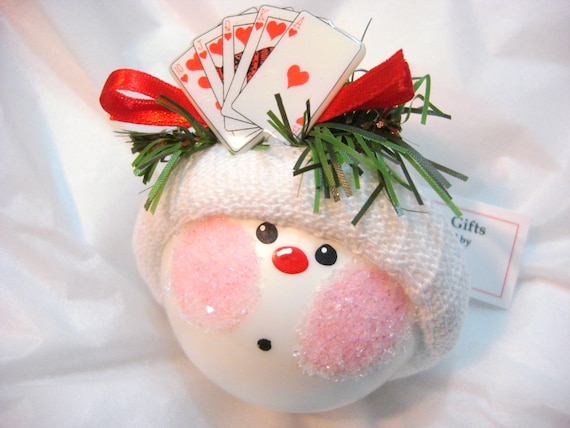 Adorable Poker Snowman OrnamentCheck Price
&
It will be a winning Christmas this year with any of these poker themed ornaments hanging on your tree.
If you have someone on your Christmas list who has a weekly or monthly poker night or loves to visit the casino every now and then, give them a great gift this holiday that really shows their love of the game.
These poker Christmas tree ornaments are not only great for poker enthusiasts but some of them can even work for people who may work in a casino or who are card dealers.
Don't forget to check out some of the other great Christmas ornaments for your tree such as Patriotic Christmas Ornaments and Hunting Themed Christmas Ornaments .