If you don't play the trumpet yourself, you may be having a hard time finding the best Christmas gift for a trumpet player in your life.
In fact you may just be surprised at the long list of cool Christmas gifts for trumpet players. These gifts for work for young trumpeters as well as older generations as well.
Christmas Gift Ideas for Trumpet Players
Trumpet and Music Accessory Gift Ideas
If you want to play things safe or simple, you can find a few different trumpet accessories that would make nice gifts. If you are looking for more unique gift options, keep scrolling down, but here are some practical gift ideas for trumpet players.
Trumpet Maintenance Cleaning Kit
Hamilton Trumpet Stand
Pro Tec Liberty Mutes for Trumpet
Comprehensive Trumpet Method Book
Protec Trumpet Gig Bag Case with Strap
Black Adjustable Folding Music Stand with Carrying Bag
&
Basic trumpet gifts are nice, especially for beginner players or people who may not like spending money on themselves. Any of the gifts above would be make any trumpeter happy as they are all basic items that will come in handy with just about anyone who plays the trumpet.
The nice thing also is that you don't have to spend a ton of money on a gift as a trumpet cleaning kit can be bought for under $20 and you can even find trumpet method books for around $10.
If you do have more money to spend or you simply want a bigger gift, the trumpet bag as well as the trumpet mute would make really nice gifts.
Unique and Personalized Christmas Gifts for Trumpet Players
Most people don't even realize just how many cool Christmas gifts there are for trumpet players. To personalized jewelry or charms to even a fun coffee mug, be sure to check out all the great gift ideas below.
Most of these gift ideas work well for birthdays and other holidays besides Christmas as well.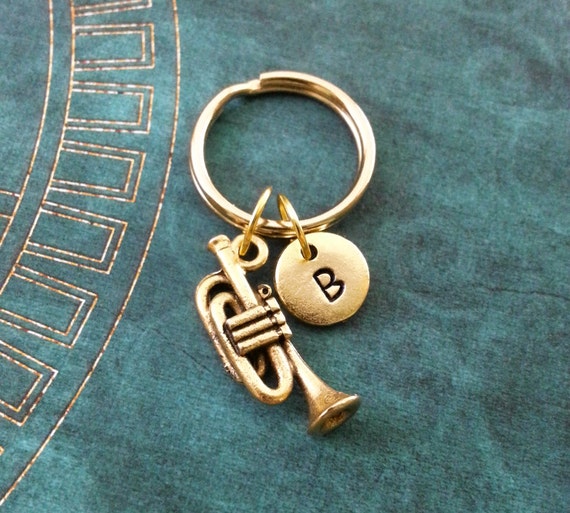 Personalized Gold Trumpet KeychainCheck Price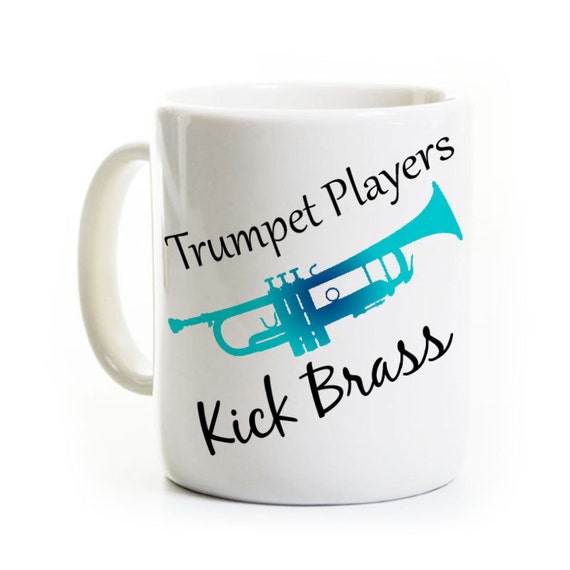 Trumpet Players Kick Brass Coffee MugCheck Price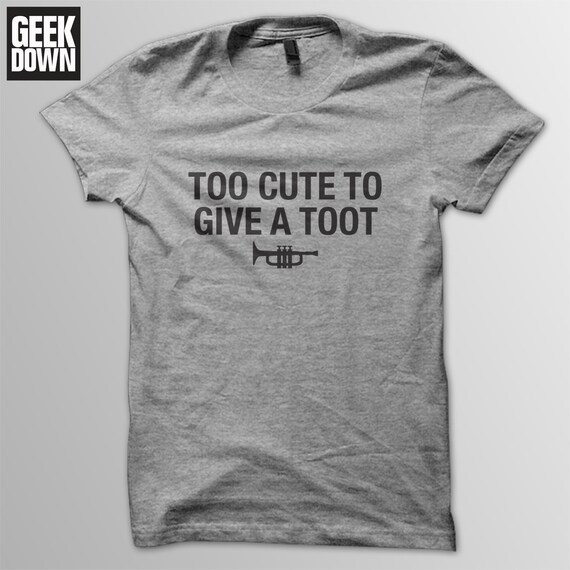 Too Cute… Trumpet Player ShirtCheck Price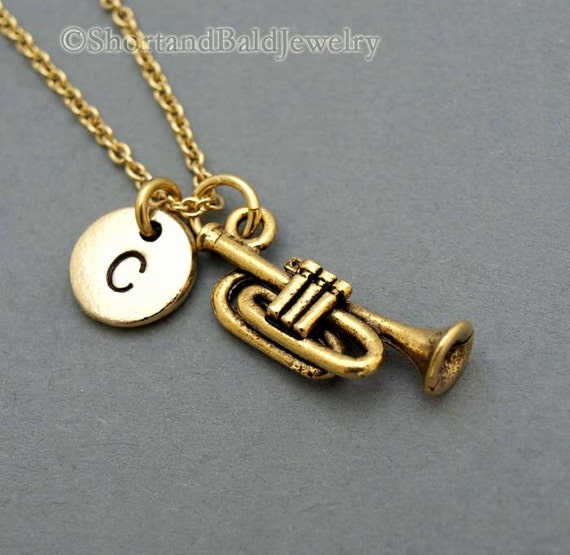 Monogrammed Trumpet NecklaceCheck Price
Metal Trumpet Player Collectible FigureCheck Price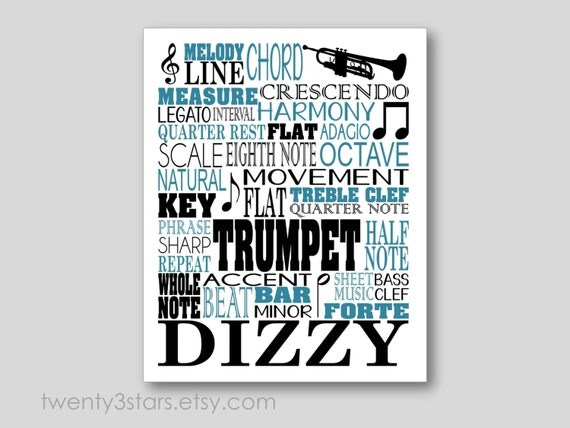 Trumpet Typography Art PrintCheck Price
&
These are super fun gifts for a trumpet player and best of all, they can be given all year long instead of just at Christmas time.
The personalized trumpet necklace would be nice for a teen girl or even an older lady who has been playing for many, many years. The keychain with the trumpet charm would be a great alternative for both women and men.
And how fun is the "Too Cute to Give a Hoot" shirt?
Know a trumpet player who also loves their coffee? Then, maybe the coffee mug may be the absolute perfect gift for them this Christmas.
Trumpet Themed Christmas Ornaments
Another great gift idea for trumpet players are Christmas ornaments. These ornaments are a nice way to express their style and display an ornament of one of their favorite hobbies or loves of their life.
If you are a trumpet player yourself, you may even want to buy one of these trumpet Christmas ornaments for your own tree.
Silver Trumpet Musical Instrument OrnamentCheck Price
Gold Trumpet Musical Instrument OrnamentCheck Price
&
Of course the most popular type of Christmas ornament for a trumpet player would be a simple trumpet. You can choose from either a silver or gold replica instrument that looks just like a real mini trumpet hanging off your tree branch.
Here are a few other Christmas ornaments that would be great for trumpet players as well.
Personalized Glass Trumpet Christmas OrnamentCheck Price
Old World Glass Blown Trumpet OrnamentCheck Price
Handmade Wood Trumpet Christmas OrnamentCheck Price
Trumpet Players Kick Brass Christmas OrnamentCheck Price
&
Buying Christmas gifts that are personalized with a person's favorite hobby or even their profession is a wonderful way to make the gift a little more special.
Any of these gift ideas would be great for any trumpet player you may know and love no matter if it is your teenage daughter or your best friend of 40 years.
Don't forget to check out some other Christmas gift ideas for people on your shopping list including Christmas gift ideas for elderly parents as well as Christmas gift ideas for a one year old .