No matter if you have been dating your girlfriend for only a few months or more than 5 years, buying a Christmas gift for your girlfriend's parents can be stressful.
You want to make sure that you buy them something that is appropriate and something they will enjoy, but you may not know them very well or you may not even have a large budget for Christmas gifts this year.
One word of advice is to not wait til the last minute and stop at the local convenience store with a bottle of cheap wine, but instead plan ahead and get them one of the gifts I recommend below and make a good impression this holiday.
Here are Christmas gift ideas for a girlfriend's parents in a variety of different price points to fit any budget and still impress the 'rents.
The Best Christmas Gifts For Your Girlfriend's Parents
Digital Picture Frame
With a digital picture frame her parents can have all kinds of memories right at their fingertips.
To make it even more special you can have your girlfriend help you upload some pictures of the family as well as make sure to include one of you and your girl as well.
Nowadays, these digital frames aren't that expensive anymore and you can usually find one on sale for less than around $50.
Concert/Play/Sporting Event Tickets
Instead of giving a "physical" gift give her parents an experience they will remember for a lifetime.
Ask your significant other if her parents have any favorite sports teams or if they really like a certain musician or play. Check around for any local events that they would be interested in that take place after Christmas time.
This type of gift can be a real winner with your girl's parents because it shows that you have an interest in what they actually like and that you put thought and effort into the gift.
Personalized Family Sign or Home Decor Item
There are all kinds of cool and unique personalized signs that you can find that work so well for a Christmas gift for your girlfriend's parents.
It could be a simple sign with their last name on it or even a personalized plaque with a popular quote.
Here are some personalized signs and home decor items that are really popular and would be perfect to give this Christmas. (These also would make wonderful gifts for your parents or even friends as well).
Personalized Family Name SignCheck Price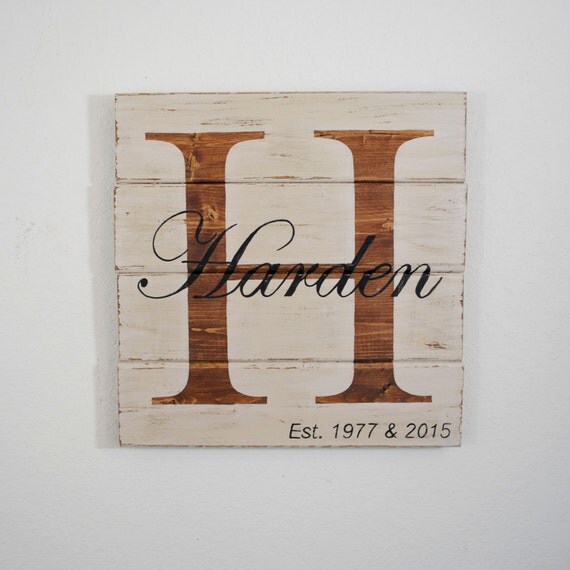 Distressed Wood Pallet Family SignCheck Price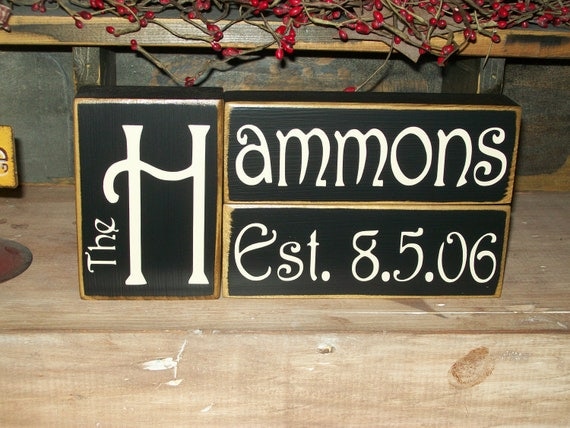 Personalized Wood Block DecorCheck Price
&
Holiday Gift Basket
You can choose from several different types of holiday gift baskets from such things as fresh fruit to coffee and tea baskets and just about everything in between.
There are candy filled baskets as well as other food treats like cookies and jams. Then there are even gift baskets that have wine or other "nicer" treats in them as well.
The nice thing about a gift basket is that you can even ship it to her parents if you won't be able to be with them for the holidays.
You can't go wrong with any of the holiday gift baskets below.
Chocolate, Caramel and Crunch Grand Gift BasketCheck Price
Holly Jolly Christmas Treat Gift BasketsCheck Price
Great Arrivals Large Gourmet Gift BasketCheck Price
&
If you want to check out even more gift basket options, go to Amazon.com for a wide variety to choose from.
Gift Card to Favorite Restaurant
Some people used to think that gift cards were to impersonal, but nowadays gift cards have become pretty big and they are one of the most popular gifts even during Christmas time.
To show that you didn't simply just run out the store 5 minutes before coming over, find out their favorite restaurant and buy them a gift card to that particular place.
You can even include a little note in the gift card that reads something like, "Heard this was your favorite place to eat, enjoy a night out on me."
To make it a little more formal, place the gift card in a gift card envelope or special Christmas gift card tin instead of just handing it to them.
Personalized Christmas Ornament
You could go and get just any ordinary Christmas ornament for a gift, but you can really impress her parents with a personalized ornament for their tree.
There are all kinds of great personalized ornaments that you can choose from. You could buy her mom one with her favorite hobby or profession and then buy her dad one with the same theme.
You could also check out ones that are travel or location based with their favorite vacation spot or where they live as well as simple personalized ones with their last names or monogram on it.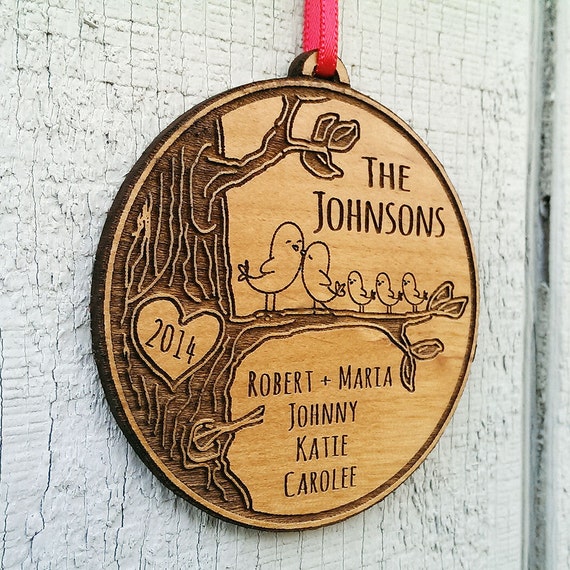 Personalized Wood Engraved Family OrnamentCheck Price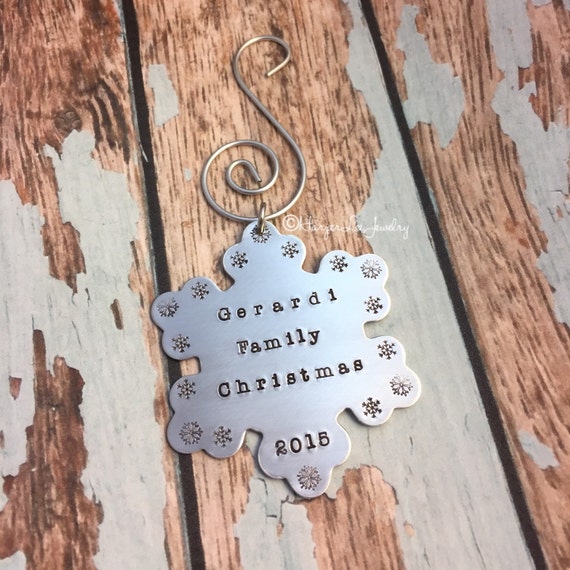 Hand Stamped Customized Snowflake OrnamentCheck Price
Personalized Home Door Christmas OrnamentCheck Price
&
For any type of personalized Christmas gifts I recommend the sites PersonalCreations.com or Etsy.com as you can find unique gifts that are high quality as well.
Wine Glasses or Other Glassware
If your partner's parents like to drink like to entertain friends and family you can consider buying them some new wine glasses or other types of glassware.
You can even find special glasses that can be personalized or ones with fun designs and shapes.
You can buy them a set of glasses or even just two of them for their very own glasses of wine with dinner every night.
Hobby Gift for Each Parent
Do a little digging and find out if her parents have any special hobbies that they really enjoy.
For example if her mom likes to garden you can buy her some new gardening gloves and a small set of tools. If her dad likes old cars, then you can buy him a magazine subscription to a car magazine or even a small model car of his favorite one.
If one of them likes to read all the time you could even buy them a reading tablet like a Kindle so they can have access to all kinds of books whenever they want.
Try to get creative and show some interest in the hobbies to find the ultimate gift.
Personalized Coffee Mugs
Are here mom and dad big coffee or tee drinkers? If they are of even if they collect coffee mugs you can find some great personalized ones to add to their collection.
Choosing a personalized mug shows that extra little though with getting it personalized.
There are Christmas mugs to choose from as well as simple name mugs or even get one with their favorite character or saying.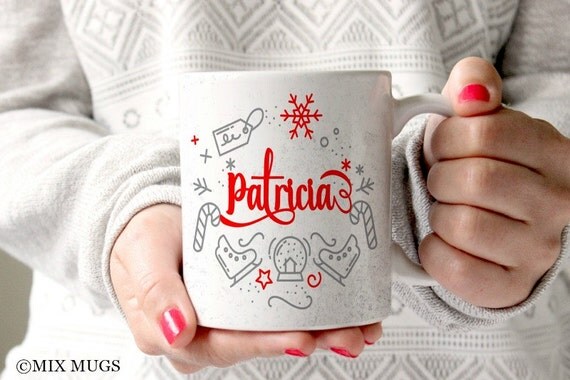 Personalized Holiday MugCheck Price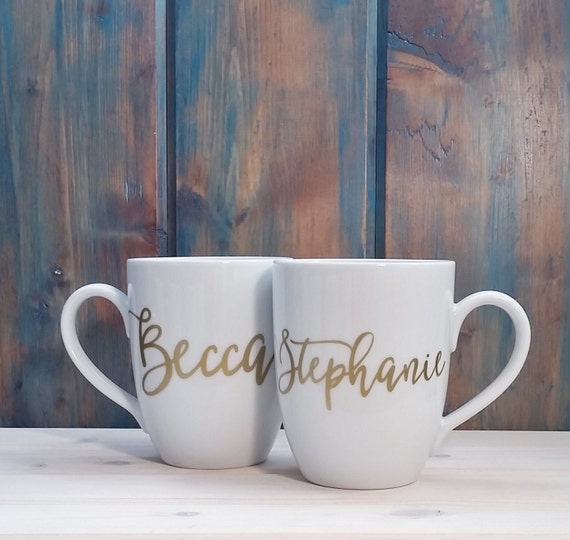 Customized Name Coffee MugCheck Price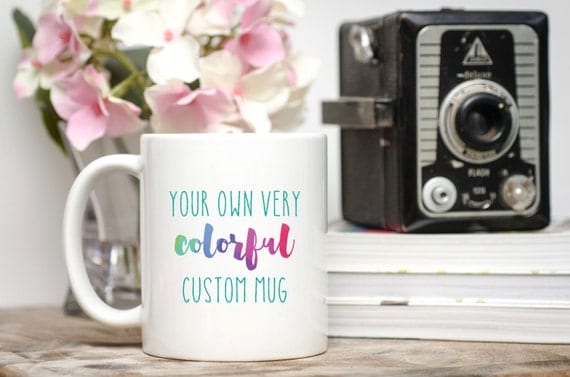 Customize Your Own MugCheck Price
&
Candles
If you are trying to go a bit more casual with your gift or you just want something simple to give to her parents, buy them a nice candle.
Although this can be a gift to both parents, it does make a nice option if you are only getting a gift for your girlfriend's mom.
You can go with a Christmas or winter themed candle or ask your girl what her mom's favorite scent is and buy that instead.
You can also go with something a bit more fancy and decorative or just a basic soy candle that smells nice.
Check out some great candle gifts here.
Coffee Table Book
Is there any certain area that really interests your partner's parents? You could buy them a coffee table book that has to do with travel, art, history, technology, or even something general like the best photos ever taken.
These books are great for displaying on the coffee table or even on a bookcase and can be really great conversation pieces.
Here are just some of the best coffee table books that you choose from.
National Geographic Rarely Seen: Photographs of the ExtraordinaryCheck Price
Humans of New York : StoriesCheck Price
Ansel Adams: 400 PhotographsCheck Price
&
Poinsettia or Other Flowers
If you have only recently started dating your girlfriend or if you know your girl is buying something for her parents from the both you, a simple poinsettia plant or flower arrangement may be all you need to bring over for Christmas.
Make sure that the flowers are pretty high quality and not dead or in bad condition if this is going to be your gift.
You can even use Amazon.com to deliver flowers to her parents if you happen to not be able to make it over for the holidays or you want them sent before you arrive.
Let Your Girlfriend Get The Gift
Okay, this may look like a cop out, but if you have been dating for quite some time, why not just give your partner the money and have her buy the gift from both of you.
This may not work well if you just started dating, but if you have met the parents before or this isn't your first Christmas with them, then this may just work.
Plus, by putting both of your money together you can buy a bigger and better gift for her parents.
Buying a gift for your girlfriend's parents doesn't have to make you sweat. Instead put some thought into the gift and use one of my Christmas gift ideas for your girlfriend's parents and you are sure to impress this holiday.
Be sure to check out some other Christmas gift ideas including personalized Christmas cookie jars and inexpensive Christmas gifts for your dog .