Do you love the simplicity of black and white for Christmas or maybe you are going with a specific color scheme for your holiday party this year?
Whatever the reason you are looking to buy black and white Christmas party invitations I have found so many beautiful, trendy, and classic holiday party invitations that you are sure to find one that fits your style perfectly.
Most of the invitations can be personalized by the seller or you are sent a digital file that you can use to customize your invitations. Be sure to check out each individual listing to find out more about the stationary.
Be sure to scroll through all the invitations as you will find some that are simply white and black and some that have that little pop of color or accent color that really adds to the design.
Black and White Christmas Party Invitation Ideas
If you are looking for invites that strictly stick to a black and white theme it may be a little harder to find as most will incorporate either red or gold or even green into the scheme as well.
Here are some of the wonderful black and white Christmas invites that I came across that are strictly these colors only or only have a small touch of an accent color.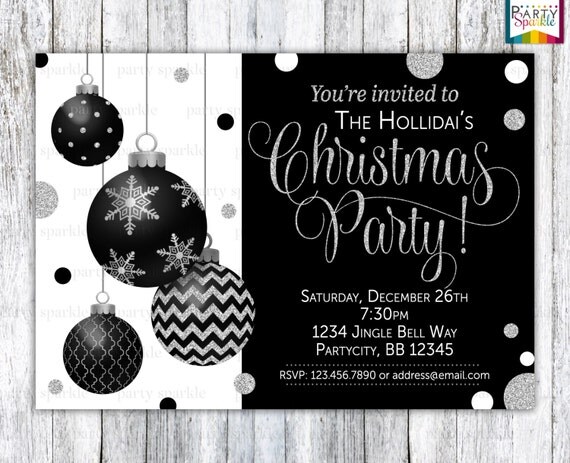 Check Price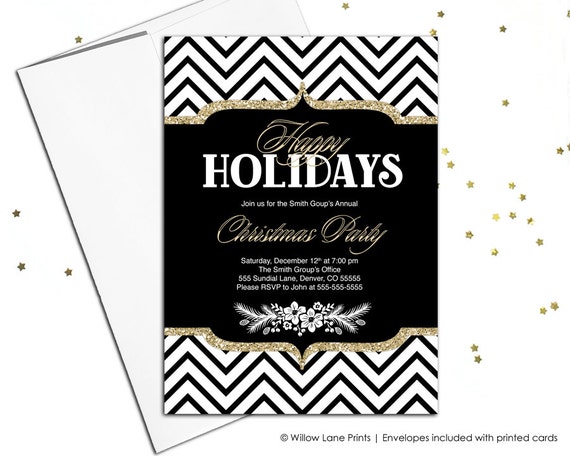 Check Price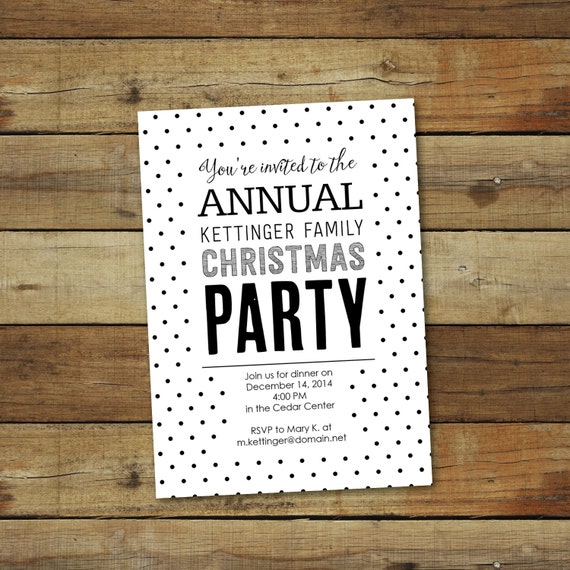 Check Price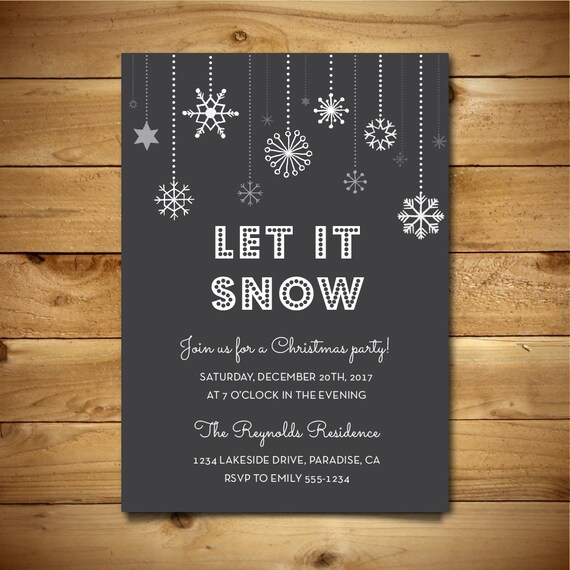 Check Price
&
*Black and White Chalkboard Style Christmas Party Invitations
One of the more popular trends that has been popping up are "chalkboard" style invitations. These invitations resemble a chalkboard and have different fonts that appear as if it is writing right on the chalkboard.
Check out these black and white Christmas invitations that have this chalkboard style.
&
Black, White and Red Christmas Party Invitations
These party invites are mostly white and black but have some red accents that add that pop of Christmas color. These still have that classic and modern feel of black and white but with the pop of red they really add to the Christmas feel as well add some more interest to the art.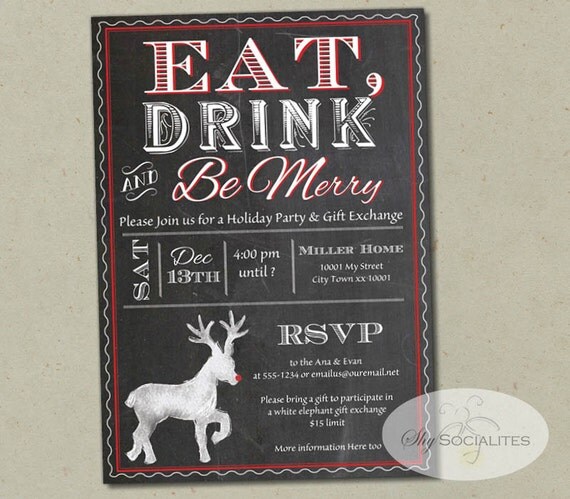 Check Price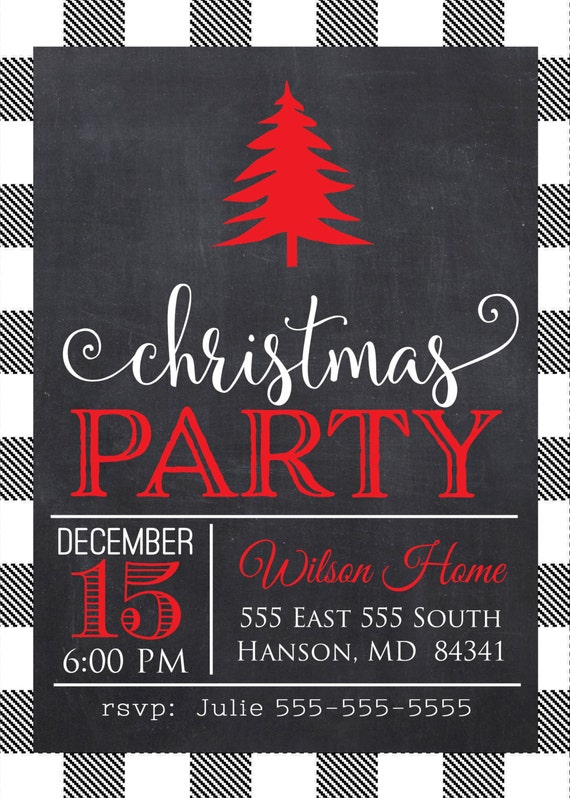 Check Price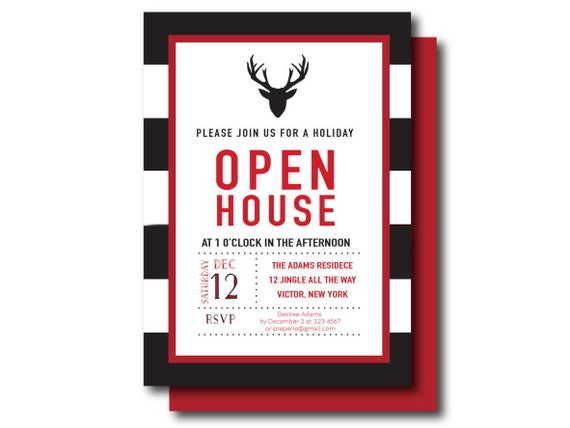 Check Price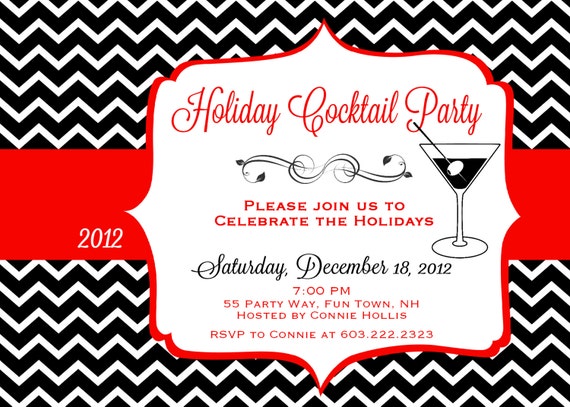 Check Price
&
*The invitations can be personalized and you can also change the wording on the invite title part as well.
Black, White and Gold Christmas Party Invites
Gold is another great accent color for black and white especially when it comes to adding some sparkle to your Christmas invitations.
The gold, black, and white color scheme has such a pretty modern feel to it and will be sure to set the tone of your holiday party.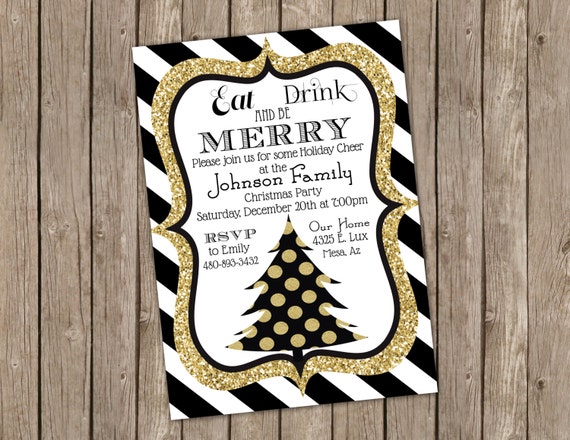 Check Price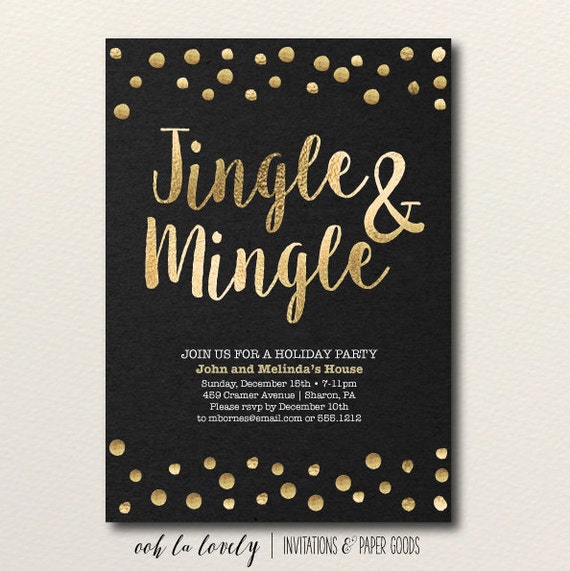 Check Price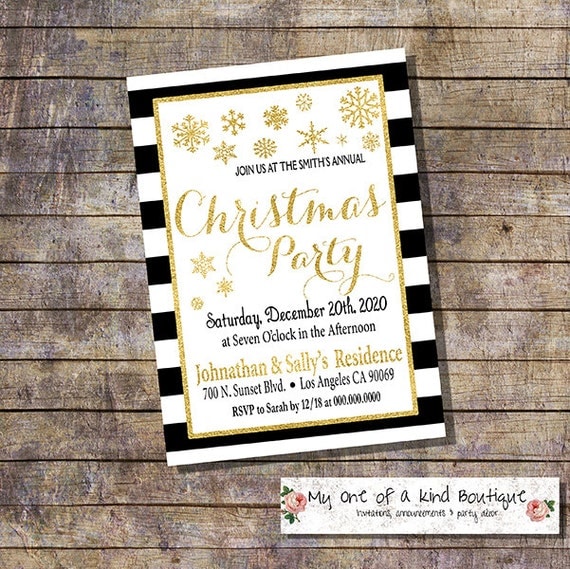 Check Price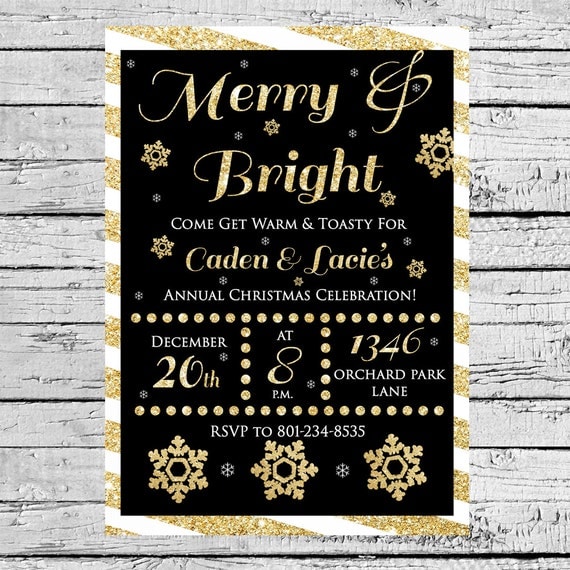 Check Price
&
More Black and White Party Invitations for Christmas Time
Here are a few more party invites that I came across and although most are not all black and white, these are such pretty designs that you should look at as well.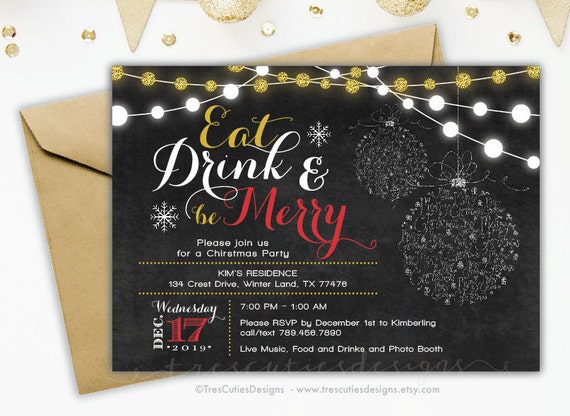 Check Price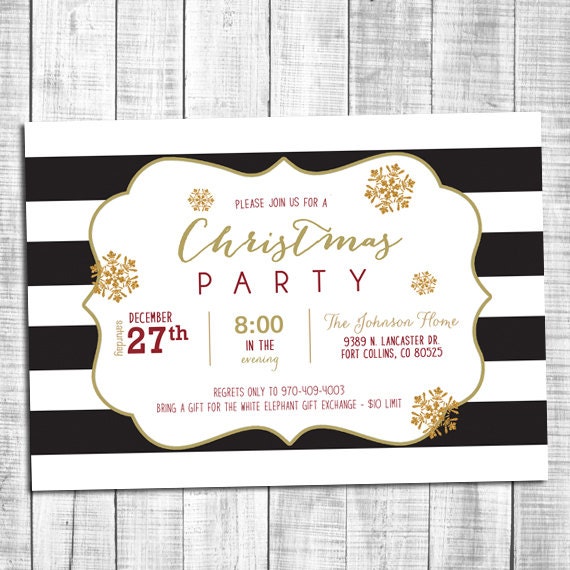 Check Price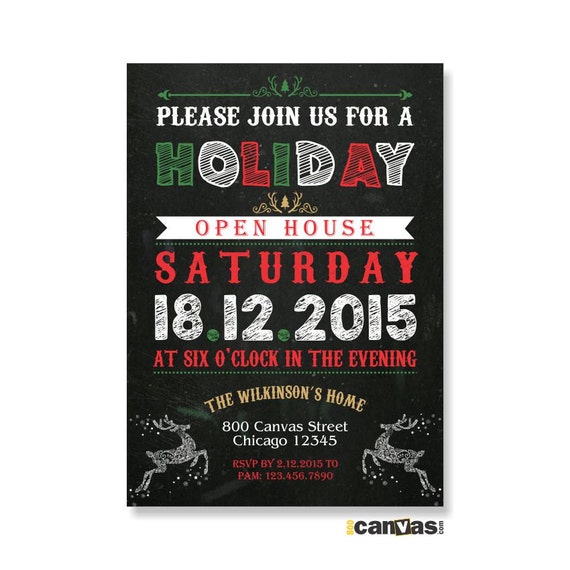 Check Price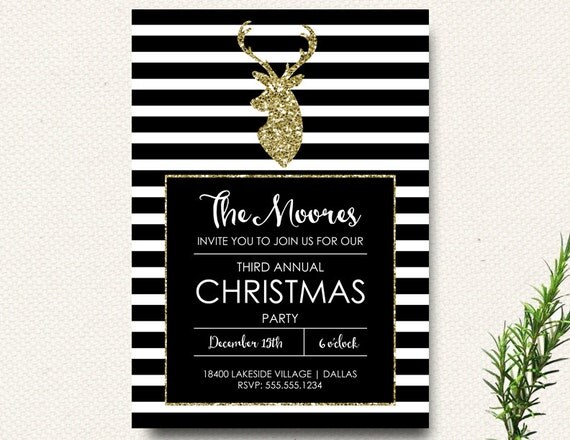 Check Price
&
Looking for more options for black and white Christmas party invites? I recommend you check out Etsy.com as you can find all sorts of invitations for your holiday party.
You don't have to have a formal or fancy Christmas party to use any of these invitations as most of them have a fun feel to them as well.
Most of these invitations can be used for a New Year's party as well as you simply just have to contact the seller to see if the wording can be re-arranged as well.
Black and white Christmas party invitations can be a great way to stand out and do something different for your invites this year. They have a classic yet modern style and you can choose one that has a bold accent color that really makes your invitations stand out this holiday.
Don't forget to check out the black and silver Christmas ornaments to go with your party decorating this year.